3rd Annual
Charity Golf Tournament
Mayfair Lakes Golf & Country Club
5460 Number 7 Road,
Richmond, BC V6V 1R7

On Course Hole Activation
After two very successful, sold out golf tournaments, Guru Nanak's Free Kitchen (GNFK) is pleased to invite you to be part of the 3rd Annual Charity Golf Tournament. Join us on July 14, 2023 for one of the most exciting charity events by GNFK while making an impact on our community.
Invitation for
your Support
Your sponsorship support will help bring GNFK closer to the goal of raising in excess of $150,000 during the Golf Tournament. Net proceeds will go towards our $2 million Growing Together fundraising campaign. The goal of the campaign is to support acquisition and renovations of a permanent location in the Downtown Eastside – Vancouver, and grow our service to those in need by providing langar (free meals) 7 days a week. To date, the Growing Together Building Fund has raised $1.45 Million. By partnering with GNFK, help make a transformative impact in the community.
We are also looking for the community's support to provide trades services and supplies as we aim to complete renovations and open the doors of the building to serve the community by Spring 2023.
GNFK is pleased to provide your business with a strategic means to market your company to a valuable demographic. During the tournament, you will be provided with ample opportunities for brand exposure and to connect with like minded and engaged members of our community. GNFK promises a broad range of sponsorship opportunities for both playing and non-playing sponsors. Please see sponsorship tiers:
In addition to associating your brand with one of the unique sponsorship tiers described above, we will offer additional targeted promotional benefits including:
Recognition in event materials, promotions and signage
Social media recognition before, during and after the tournament
Networking at the event and showcasing your business or product with all golfers and attendees
Customized messages to communicate with golfers as to what your company offers
Opportunity to provide gift packages with your company swag to all the players
Please email golf@gnfk.org for any sponsorship questions.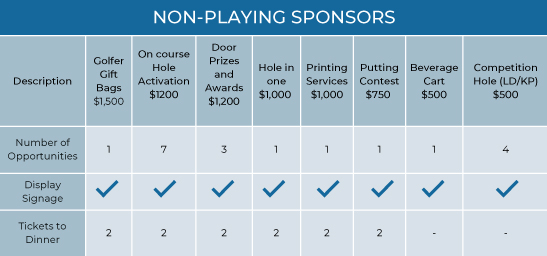 Friday, July 22, 2022
The purpose of this event is to raise funds for GNKF's Growing Together Campaign. We have purchased a building in the Downtown East Side so that langhar (free food) can be served 7 days a week.  You are part of this great journey, thank you very much.  All donations are tax deduct able and proceeds will go directly to the Building Fund (ie no Admin costs).
Details:
TEXAS SCRAMBLE FORMAT Limit 128 golfers (maximum)
Shotgun start (Rain or Shine) at 1:00 pm
Registration / Check-in will begin: 11:00 am
Putting Contest:11:00am – 12.30pm
Silent Auction: 6:00 pm – 8:00 pm
Dinner Reception (Vegetarian): 6:30 pm
Prizes:
Best Dressed Foursome
Most Honest Foursome
Best Score Foursome
Ladies / Men's KP
Ladies / Men's Longest Drive
Putting Contest
Hole in One Contest
Event Location:
Mayfair Lakes Golf & Country Club
5460 Number 7 Road,
Richmond, BC V6V 1
For Sponsorship Inquiries:
For Registration Inquiries